Drs. Frank & Karen Darrow provide quality chiropractic care to patients in Coral Springs, FL. Whether you're searching for effective pain relief or a way to boost whole body wellness, Darrow Chiropractic Center can help.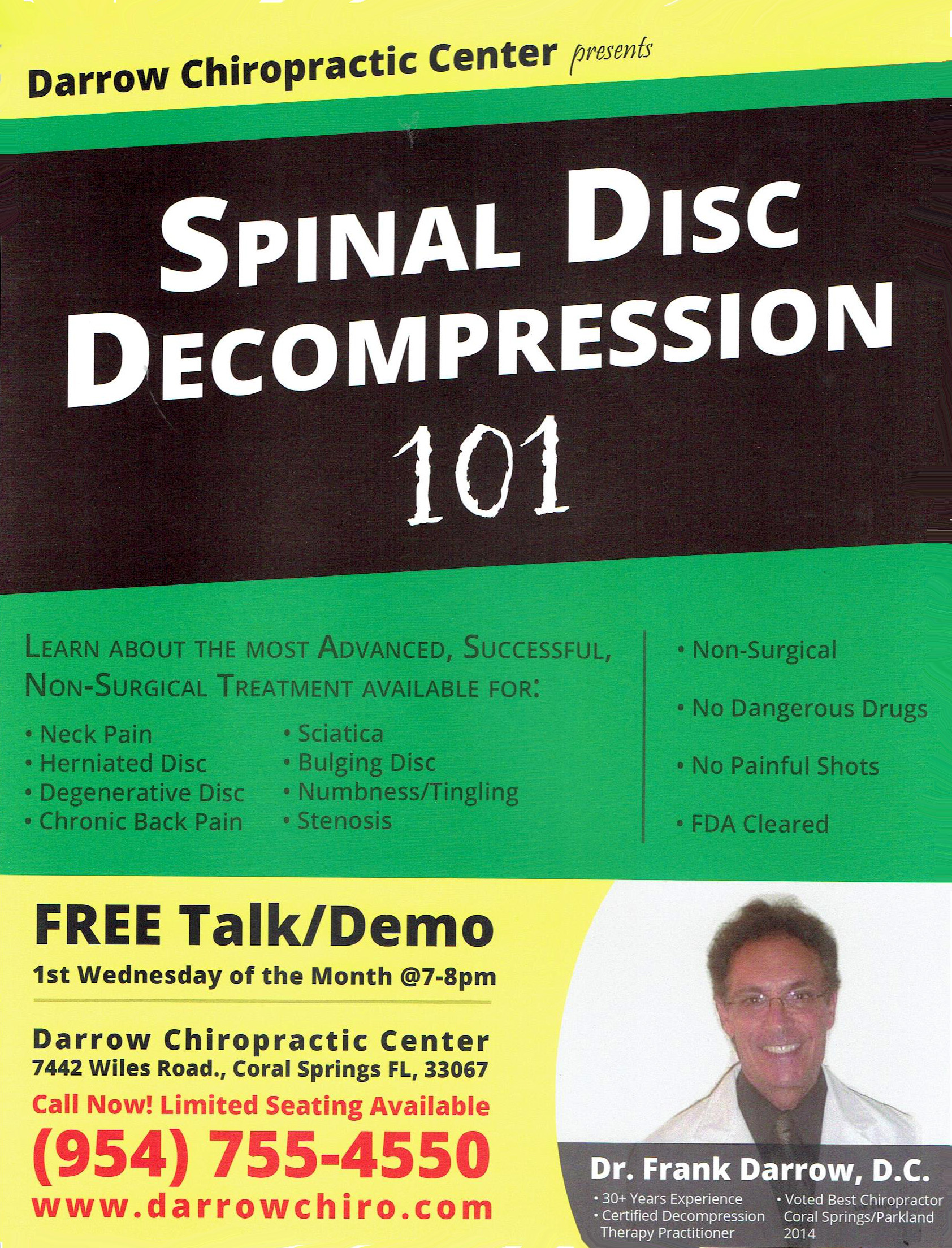 Spinal Decompression
Dr. Frank Darrow and Dr. Karen Darrow are here to help you improve your health! If you suffer from back pain, neck pain, headache, sciatica, or have been in an auto injury, we're here for you.
To learn more or schedule an appointment, call our office at (954) 755-4550 for an appointment today!